Company Profile
---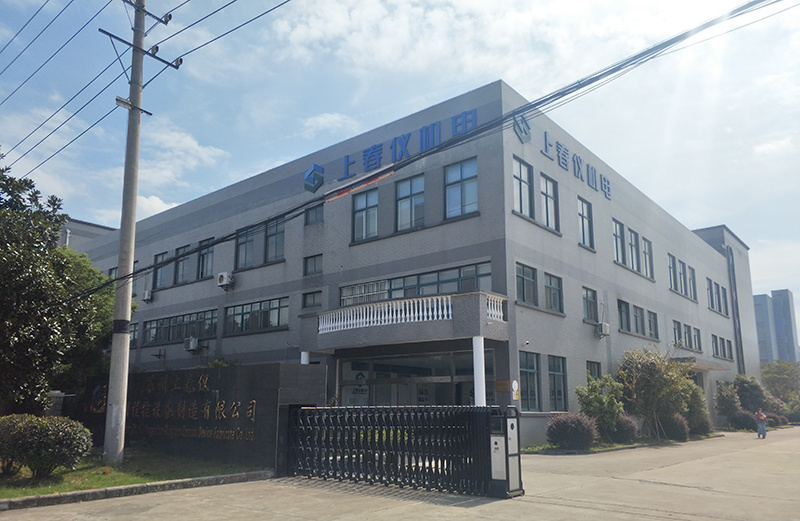 Suzhou Shangchunyi Monitoring Program-controlled Equipment Manufacturing Co., Ltd. is located in the ecological industrial park of Jinxi Town, Kunshan, which is a "quiet place in the south of the Yangtze River and a resting place for the soul" with beautiful scenery. It is located in the Yangtze River Delta Economic Belt, adjacent to Shanghai, with developed transportation and convenient travel. It is only 40 minutes away from Shanghai Hongqiao Airport. The company was registered and established in 2011 with a registered capital of 10 million yuan, covering an area of 10 mu and a construction area of 7200 square meters. It is a high-tech enterprise integrating design, research and development, production and sales.
The company has more than 20 utility model invention patents. In 2012, it passed the quality system certification ISO90001-2015, the environmental management system certification ISO14001:2015, and the occupational health and safety management system certification OHSAS18001:2007. At the end of 2011, it began to import foreign silicon carbide wear-resistant materials and produce Wear-resistant devices and pipes, started independent research and development of new wear-resistant materials in 2015, and continuously launched new wear-resistant products to meet the continuous needs of users for wear-resistant devices. In 2016, it was officially awarded as a high-tech enterprise in Jiangsu Province. In 2017, it was awarded Kunshan Science and Technology Research and Development Institution.
Company business: provide control, instrumentation, monitoring equipment and other products for power plants, power plant boiler plants, oil exploration, cement, metallurgy, and chemical companies.
Main products: burner wear-resistant products, burner silicon carbide nozzles, stable combustion tooth expansion cones, wear-resistant linings for pulverized coal conveying systems, wear-resistant linings for ash and slag conveying systems, and various wear-resistant products.
The company has always focused on relying on technology and taking the road to the rise of technology. In order to strengthen the strength of the enterprise, the company has increased technical cooperation with colleges and universities (Shanghai Jiaotong University, Zhejiang University) to develop new materials and new products to meet the needs of different customers; with the three major domestic boiler factories (Shanghai Boiler Factory, Harbin Boiler Factory, Sichuan Dongfang Boiler Factory) established a strategic cooperative relationship to provide a guarantee for product performance.